Mein Name ist Miriam – seit meiner Kindheit bin ich unter dem Spitznamen Mimi bekannt.
Ich bin 30 Jahre alt und wohne mit meinem Herzensmenschen und zwei Islandpferden in einem kleinen Dorf im schönen Kreis Heinsberg. Ein Leben wie auf dem Bauernhof mit Gemüsegarten, dem Pferdestall direkt hinterm Haus und einem himmlischen Ausblick in die Natur.
Wenn ich nicht gerade die Kamera in der Hand habe, habe ich wahrscheinlich Kopfhörer in den Ohren und singe. Music was my frist Love and it will be my last. Mit Musik in den Ohren kann ich keine 5 Minuten still sitzen bleiben. Zwar kann ich keine Noten lesen, aber gefühlt jeden Songtext mitsingen. Getreu dem Motto: Ein guter Song bewegt entweder dein Herz oder deinen Arsch.
Generell bin ich ein sehr positiv eingestellter Mensch, der fest daran glaubt, dass man mit einem Lächeln im Leben alles schaffen kann. Eigentlich gibt es auch kein Problem, was eine große Tasse Kaffee nicht lösen kann! In jeder Lebenslange höre ich stets auf mein Bauchgefühl und sollte ich mir mal nicht sicher sein, wird das Universum schon auf mich aufpassen! Ich bin Langschläfer, liebe Rotwein, überzeugte Optimistin, kreative Chaotin, Partylöwe, Karnevalsjeck und im Hauptberuf strukturierte Büroheldin mit einem Wikipedia-Hirn. Zu meiner größten Schwäche gehört definitiv meine Ungeduld. Alles dauert immer viel zu lange und ich hätte es am liebsten schon alles gestern erledigt. Eins der besten Gefühl ist definitiv das abhaken meiner liebevoll verzierten To-do-Listen oder das zerknüllen meiner etlichen Post-It-Erinnerungszettel am Monitor.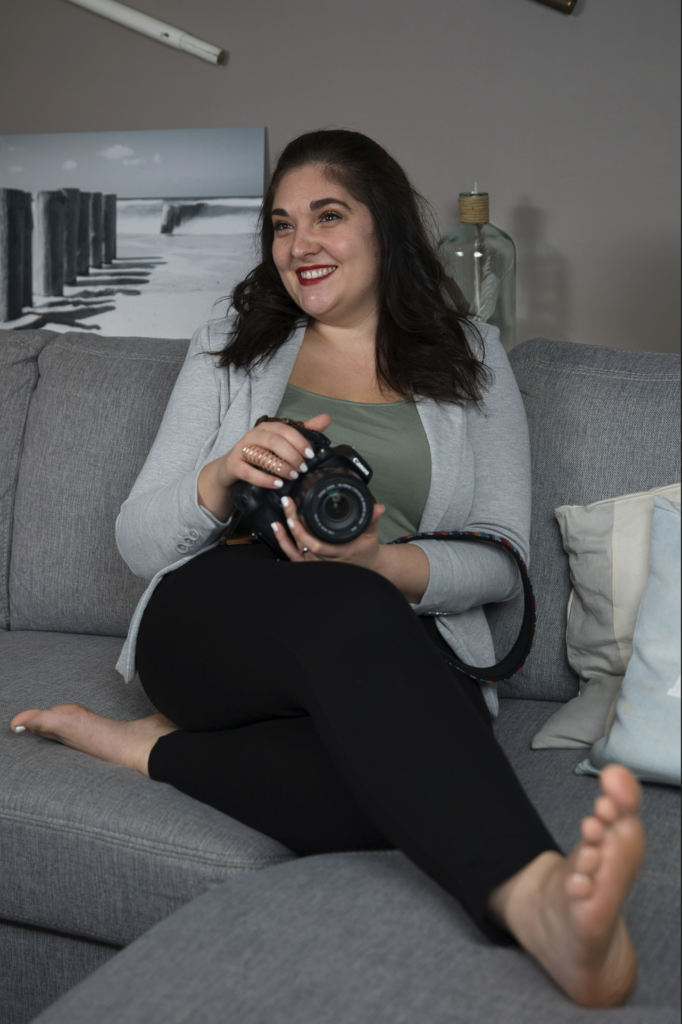 5 Facts about me …
Ich fotografiere gerne im Querformat, liebe es Bilder anzuschneiden und mein Markenzeichen – der schiefe Horizont.
Mein Lieblingskleidungsstück ist meine Jeansjacke. Sportlich auf eine schwarze Jeans mit T-Shirt oder elegant auf das kleine Schwarze.
Ohne Krimi geht die Mimi nicht ins Bett – nach einer spannenden Serienkillerattacke schläft es sich irgendwie besser. Okay, außer es kommen neue Folgen vom Bergdoktor – die darf ich natürlich auch nicht verpassen …
Ich bin ein Bücherwurm – wenn jemand meine Amazon-Wunschliste liest, denkt er, ich bin ein Psychokiller.
Ohne Tiere macht das Leben einfach keinen Sinn. Sie sind für mich ein Teil der Familie auf das ich nicht verzichten kann!